THE BEST OF FLORIDA HANGS WITH FLORIDA SQUEEZED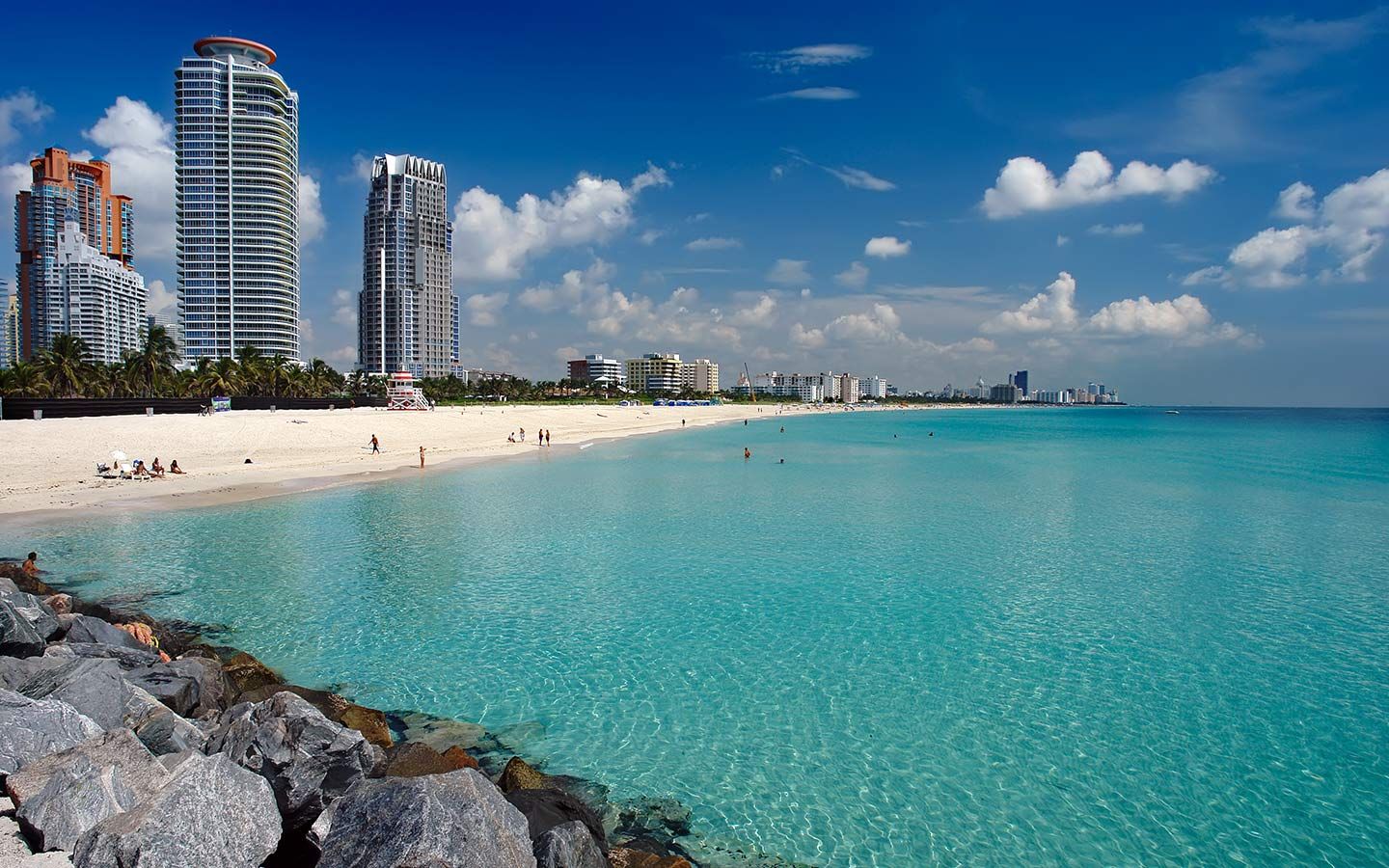 Top 7 Places for Spring Break in Florida
Miami
Get ready to let loose in Miami and enjoy the ultimate spring break vacation. From vivacious nightlife to stunning beaches and world-class museums, Miami has something for everyone under the sun. LIV will be the nightclub of choice, and as you samba your way onto a South Beach sunrise, you'll think, "Vegas? Who is she?"



Fort Myers Beach
If you are searching for the hottest nightlife in Southwest Florida, Fort Myers is a frenzy of spring break fun. Spend the day soaking up the sun on the Gulf Coast's white-sand beaches, and then take that new tan downtown for an immersive experience of restaurants, pubs, wine bars, and clubs. *Insider tip: It's best to snag an Uber or Lyft downtown.



Daytona Beach
Daytona Beach is a lively Spring Break destination with expansive beaches and fresh local cuisine. Known as much for its high-stakes volleyball tournaments and surfing competitions as it is for lounge-worthy beachfront bars and restaurants, Daytona Beach offers up an array of spring break experiences. Make sure to stop by the Ocean Deck for great food and live reggae music!



Panama City Beach
Considered the 'Spring Break Capital of the World,' Panama City may be the wildest holiday destination on the peninsula. This vacation will surely be a blur of friends, fun, and romance in the sun. And be sure to bring that camera, for the white sand beaches, turquoise seas, and fulgent sunsets are going to make those IG stories of yours pop! Insider tip: Do not miss the House of Bourbon for music, dancing, and more than 50 varieties of bourbon.



Siesta Key Beach
More than just a reality show hit, Siesta Key Beach is one of the best spring break destinations Florida has to offer. A booming nightlife combined with incredible beaches, this is the ideal place to spend your week off in a more relaxing way. Get your shopping fix at Siesta Key Village during the day, and then make your way back for the seafood delectation of Lobster Pot. If you're feeling a little frisky, you can stay for drinks at the Beach Club.



Key West
Known for its diving, snorkeling, and out-of-this-world theme parties, Key West is by far the most fantastical of spring break destinations. The anything-goes mentality of Key West perfectly reflects its disjointed geography, proving the perfect setting for a holiday best enjoyed outside the norms of society. Insider Tip: If live music is your thing, Sloppy Joe's is the place to be.



Destin
For a more relaxed and refined experience than its sister city of Panama City Beach, Destin is a splendid destination. Its famous boardwalk provides endless shopping and fine dining at upscale restaurants. And of course, don't forget about the remarkable white-sand beaches. Insider Tip: Don't miss Crab Island, the ultimate oasis with a full-service bar for an elevated beach experience.
---