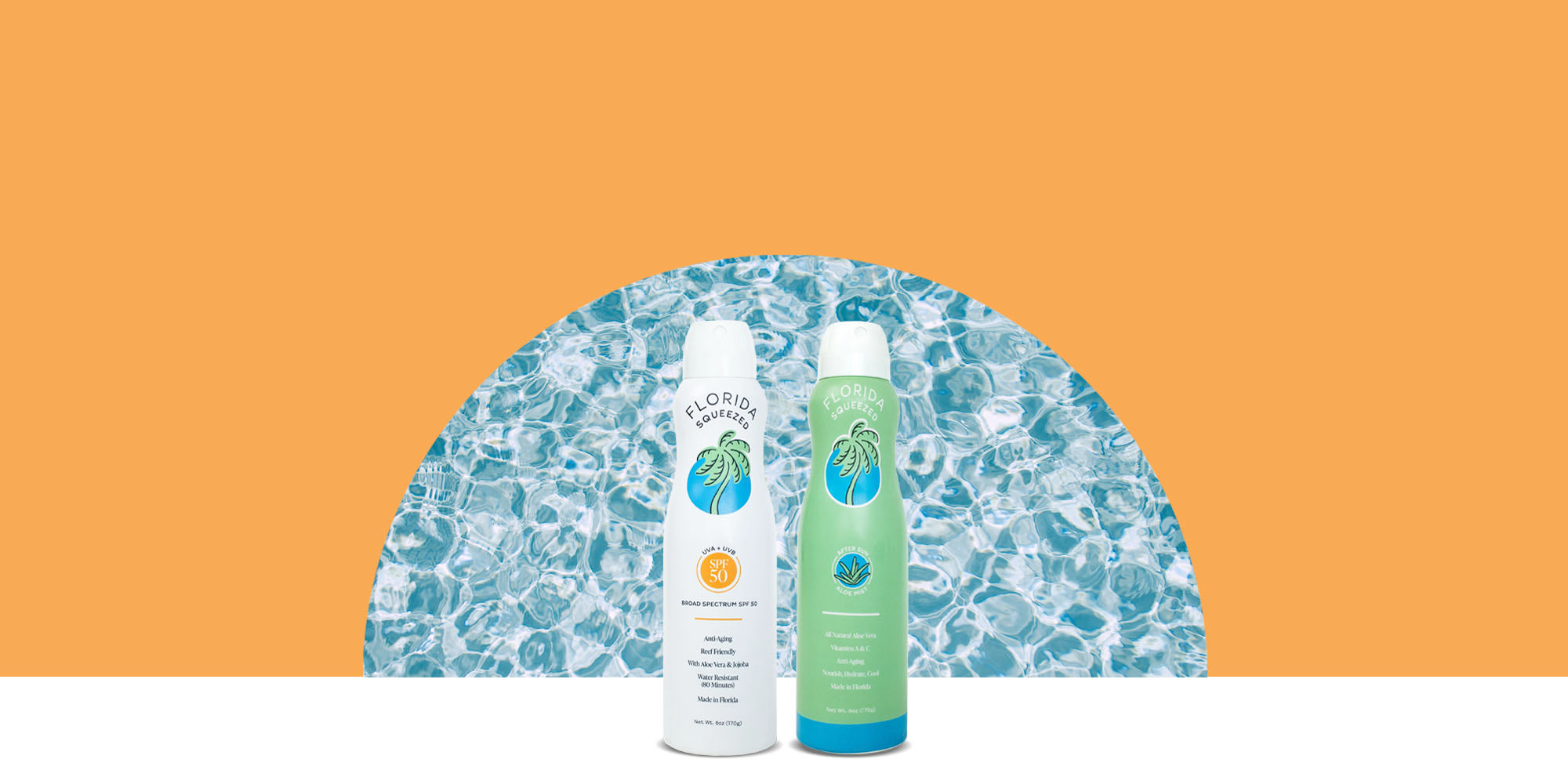 About Florida Squeezed
OUR PROMISE
Made in Florida, our products are reef friendly, never tested on animals, and contain anti-aging elements that protect you and your squeeze from the sun's most powerful rays. Our signature scent comes from locally sourced cold-pressed oranges. Because what better to protect you from the Florida sun than a native Florida sunscreen?

Reef Friendly
Keeping the coral reefs as safe as your skin

Florida Oranges
Cold pressed and locally sourced

No Funny Stuff
No unsafe ingredients, and we never test anything on our animal friends

Soothing Aloe
Cooling and rejuvenating
Sunscreen as laid back as you are.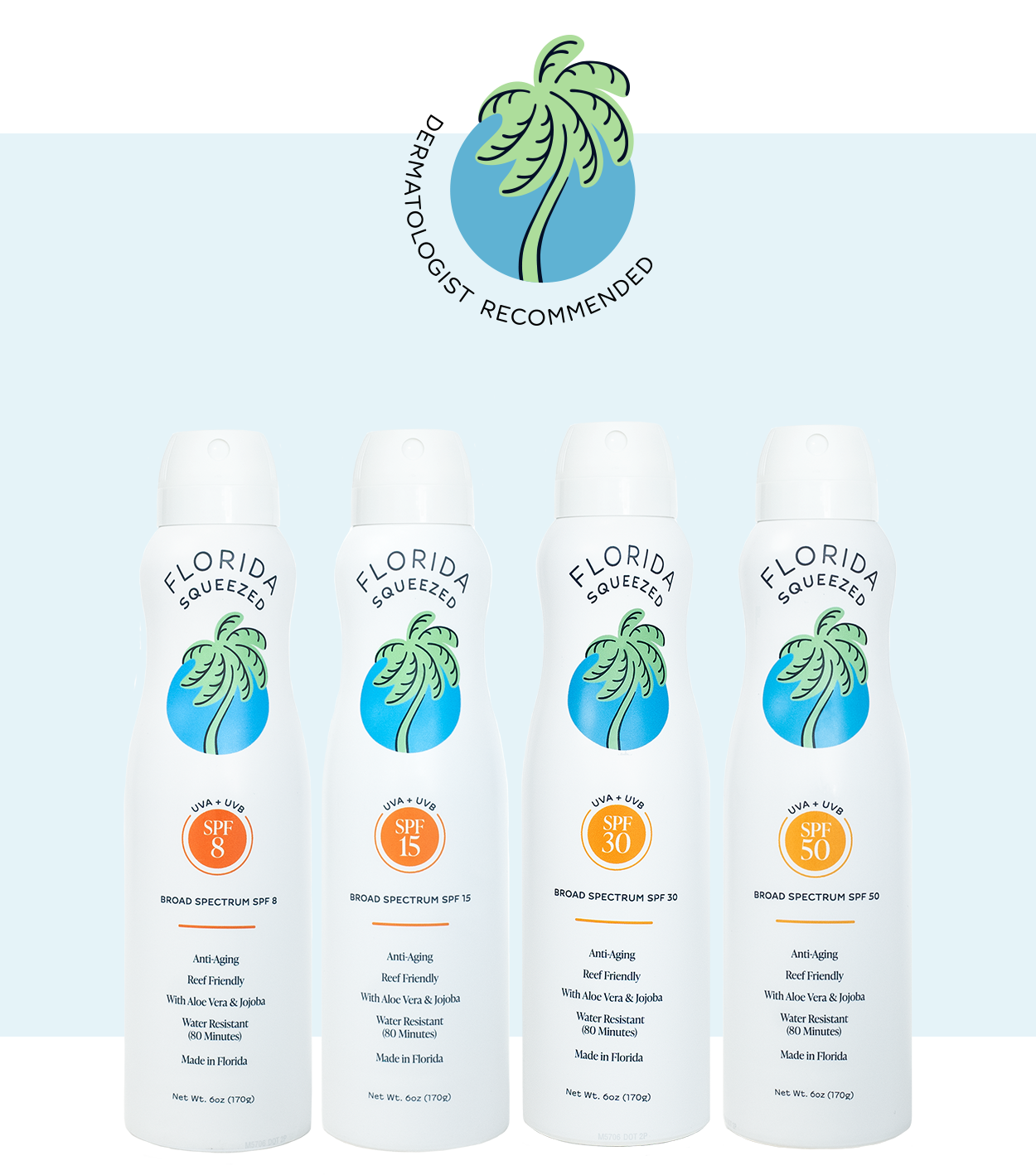 Reef friendly, no unsafe ingredients, and of course—we never test anything on our animal friends. We believe good sunscreen should be accessible to literally everyone under the sun. That's why we keep our standards high.

No gimmicks. No extravagant costs.

You and your squeeze can always trust Florida Squeezed®.
Dermatologist Recommended
Anti-Aging
Made in Florida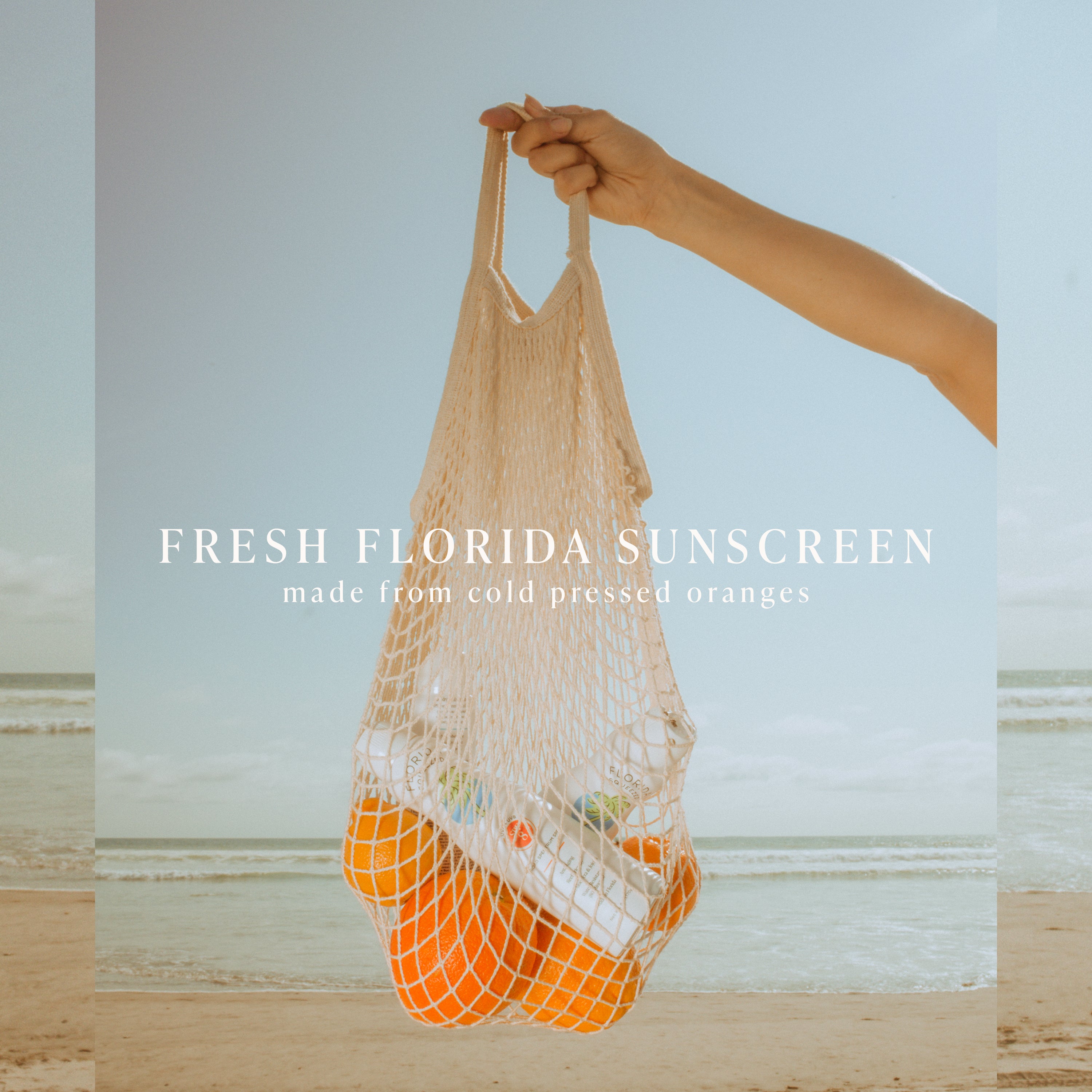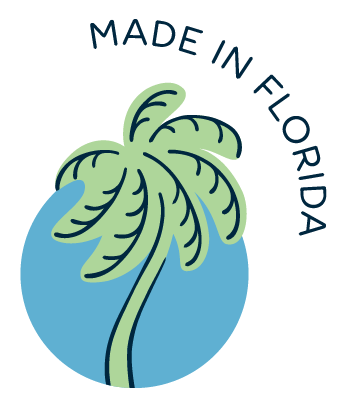 Florida Factor
With over 225 days of sunshine a year, Florida natives are serious sunshine experts—which is why our team kept it close to home. Locally made, with locally sourced cold-pressed oranges, we saw no reason to leave the Sunshine State to make a sunscreen that keeps you and your squeeze safe from the sun's beautiful but powerful rays, all day long.