THE BEST OF FLORIDA HANGS WITH FLORIDA SQUEEZED®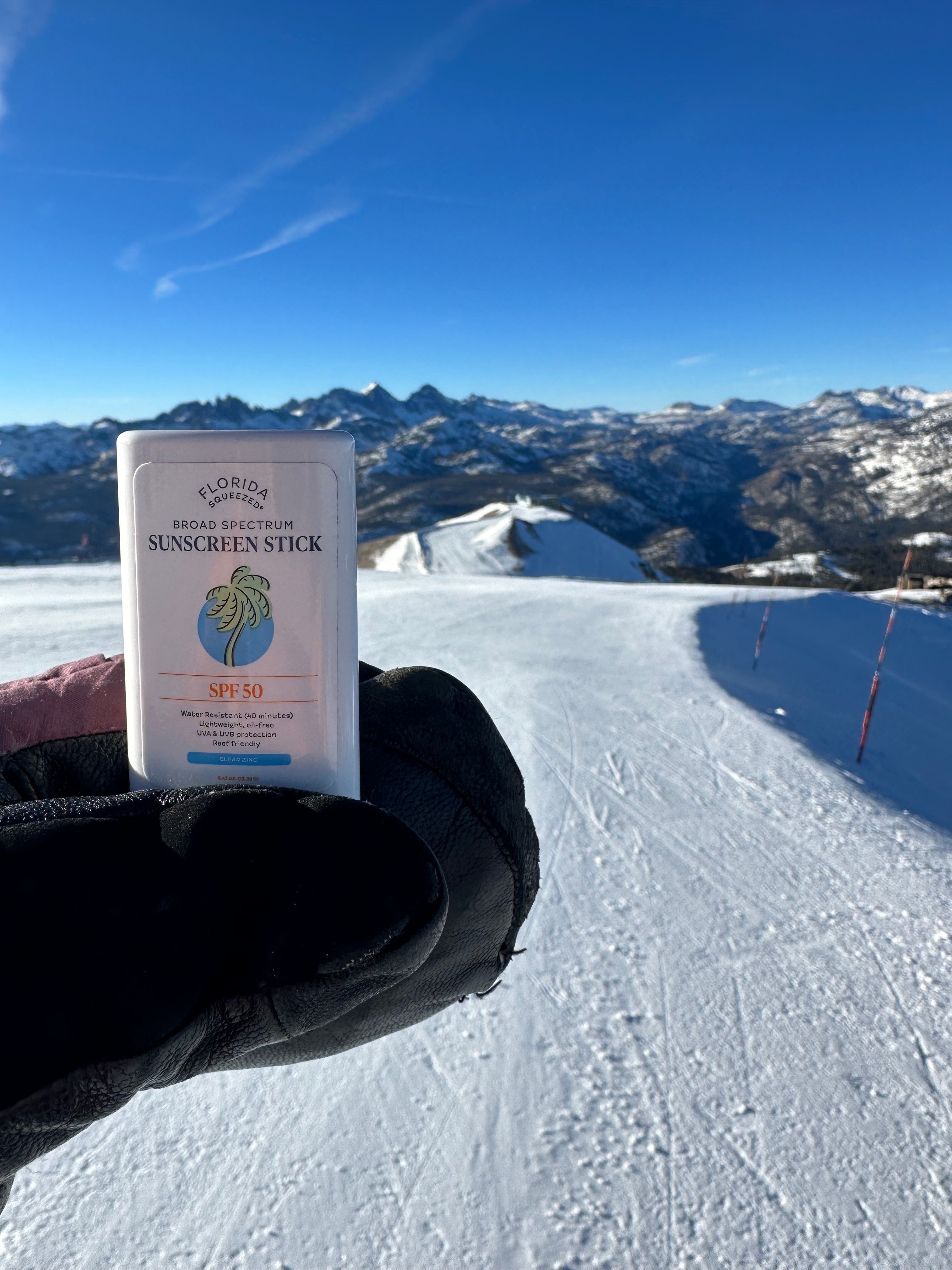 How to Survive Your Sunny Ski Vacation
December is in full swing which means it's time to start planning your ski vacation. Whether it's your first time on the slopes or you are a seasoned professional, we've pulled together some tips and tricks to help you survive your ski vacation, especially when it's bluebird.
Wear Sunscreen
You're much closer to the sun in elevation. Make sure to wear sunscreen every day you're in the mountains and keep our new Mineral Face Stick (SPF 50) in your pocket for easy reapplication throughout the day.
Reserve Lift Tickets and Lessons in Advance
The sooner you get your trip booked, the more you'll save. Be sure to book everything in advance and you'll get the best deals on your trip.

Stay Hydrated
Heading to elevation means a lack of oxygen, and the cold dry air is also incredibly dehydrating. Be sure to drink ample water to stay hydrated and keep yourself from getting altitude sickness.

Bring Layers
Many bring insulated jackets on their trips that make you overheat. Bringing layers you can take on and off as your temperature changes allows you to regulate better and keep you happy all day long.

Stretch
Haven't been on snow in a while? Stretching is key to keeping your body limber when spending the day participating in an activity that you haven't done in a while.
---