THE BEST OF FLORIDA HANGS WITH FLORIDA SQUEEZED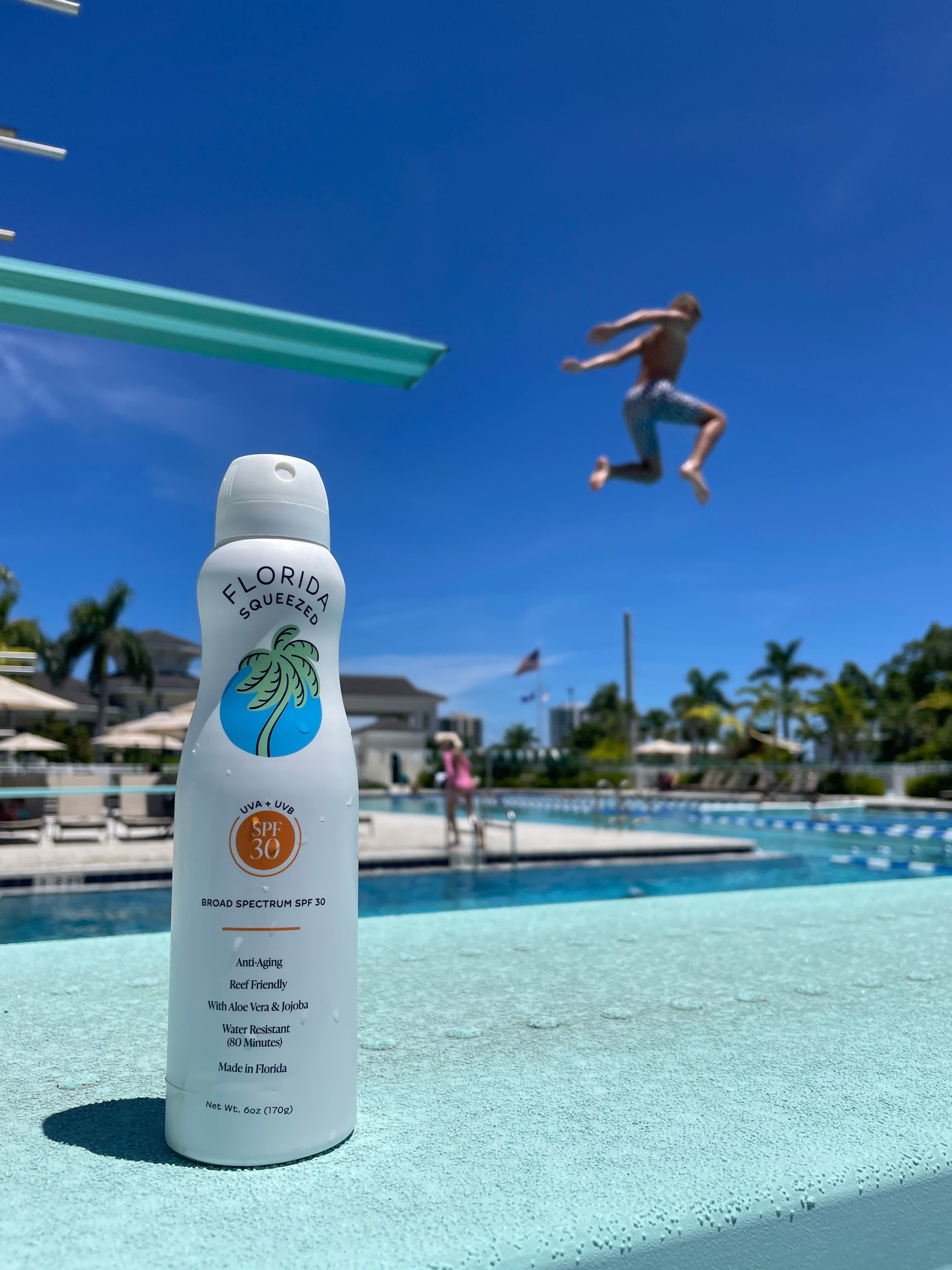 Florida Squeezed® AKA The Florida Expert
Nobody knows sunshine better than a Florida native. Because Florida is so close to the tropics, it receives stronger sunlight than the rest of the country, leading to more concentrated solar radiation and a higher UV index—enter our sobriquet, "The Sunshine State." With this in mind, it's only fitting that we should compile a list of our favorite tips and tricks for protecting you and your squeeze from those powerful UV rays, so that you can safely enjoy the diversity of outdoor activities the Sunshine State has to offer. 
Sunscreen
Ask any dermatologist—this one's a no-brainer. Remember to apply Florida Squeezed® sunscreen 15 to 30 minutes before going outside and to reapply every two hours (or every hour if you are swimming or sweating). 
Sunglasses
Far from just a fashion accessory, a good pair of shades is essential eye protection on a hot summer day—especially at the beach, where reflected light is more intense.   Not only do polarized sunglasses protect your eyes from harsh UV rays and reduce the risk of cataracts; they also protect the tender skin under your eyes from sun exposure. The bigger the sunnies, the better the protection.
Hats
Bucket hats are back, and boy are we happy they are. The bigger the bucket, the better the protection. Many of us were surprised to learn, though, that darker fabric also blocks more of that harmful UV light. Stay away from straw hats that have tiny holes in them, which will let sunlight through.
Shade
We know lugging an umbrella to the beach may be a handful, but it's well worth the escape it affords. An umbrella, beach tent, or canopy provides a quick and easy refuge from the heat, and all-over sun protection.
---